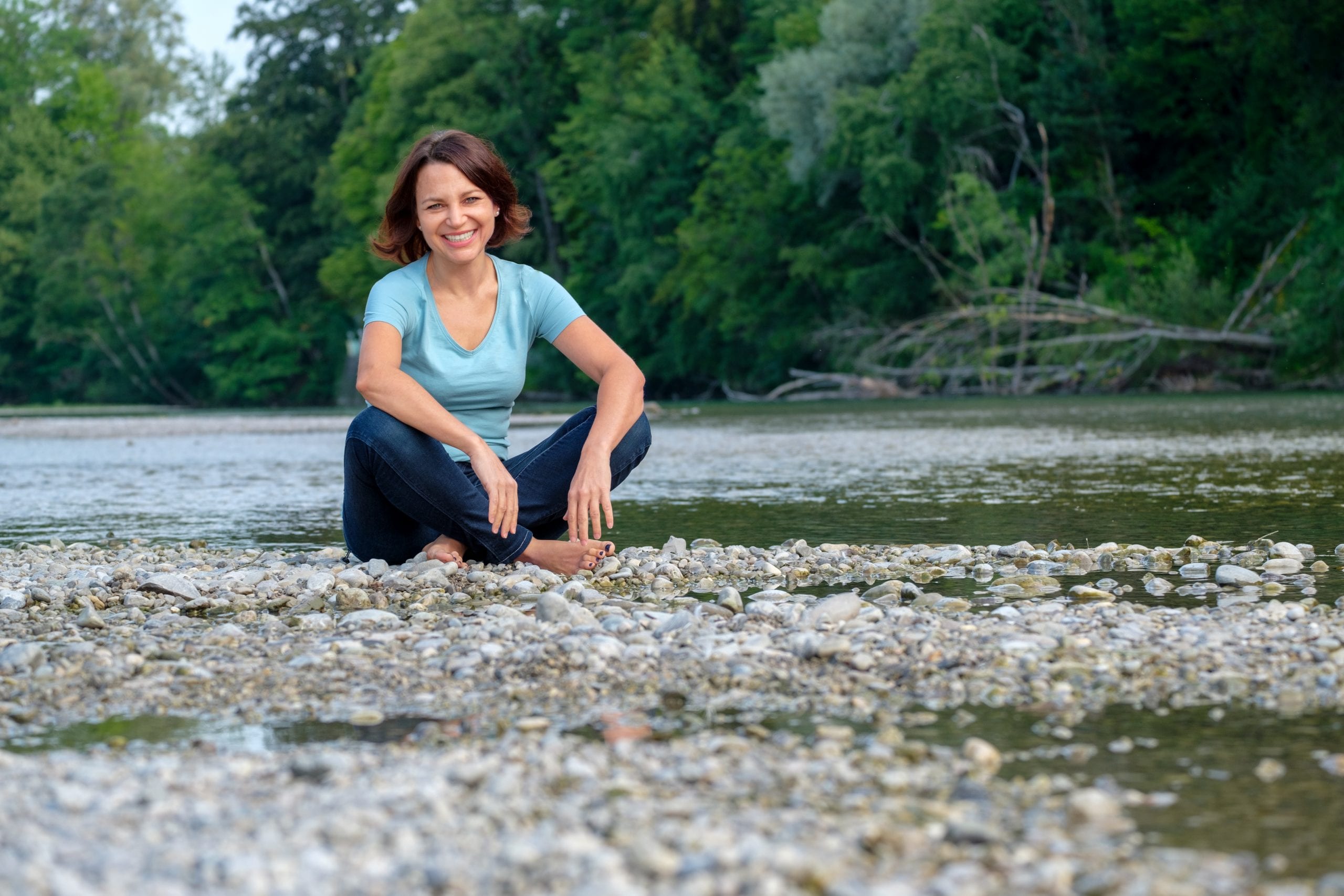 Are you ready to live a healthy, happy, fulfilling life that you love?


It's time to de-stress, feel well, experience peace of mind, and get back in the driver's seat of your life – with confidence and self-belief.
How I can help
Are you…
Willing to take on responsibility for your wellbeing and success in life?
Ready to address the root cause of your struggles and stress with a personalised holistic approach?
Ready to feel you best and take back control over your life?
Then you've come to the right place.
I work with committed women who've made the powerful decision to address the root cause of their mind, body and emotional wellbeing struggles so that they can let go of stress, rekindle their spark and experience major breakthroughs in their personal or professional lives.
Drawing on more than 25 years' professional experience in natural health, mind-body nutrition and wellness, and trained in holistic therapies like hypnotherapy, Rapid Transformational Therapy® (RTT® ), kinesiology, innerwise® and transformative coaching, I've got the skills and passion to help you transform your health and life – from the inside out.
Together we'll find and release the limiting beliefs and pattern that stand in the way of living your best life.

I work with women who want to address issues like:
High mental or emotional stress
Anxiety and depressive thoughts
Feeling disconnected from inner wisdom and true self
Low confidence and self-esteem
Feeling stuck in an unhappy situation/relationship/job
Holding on to past hurt, fears, shame, guilt and emotional pain
I also work with women who want to tackle:
Unhealthy eating behaviours and weight concerns
(binge eating, overeating, emotional eating, chronic dieting, disordered eating)
IBS and other digestive issues
Fatigue and low energy
Low immunity, getting sick often
Nutrition and lifestyle-related health and wellbeing challenges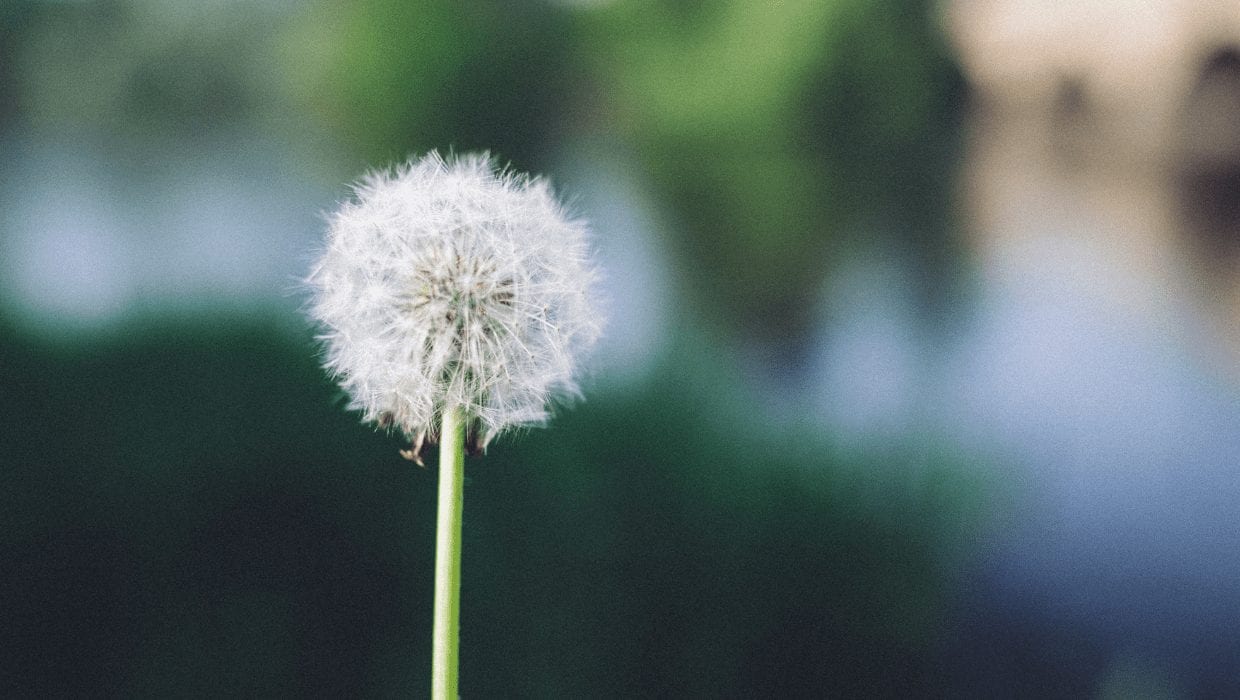 "The only person you are destined to become is
the person you decide to be."

– Ralph Waldo Emerson
How is my approach different?
When it comes to living your best life, a healthy relationship with your mind and a positive mindset are as crucial as eating a nutritious diet and living a healthy lifestyle.
Unaddressed childhood trauma (mental, emotional, spiritual and physical), and old limiting beliefs and patterns that direct our thoughts and behaviour via our subconscious mind, are often the underlying reason why we find it difficult to change our behaviours and habits or to feel confident and comfortable in our own skin.
By taking the power of the subconscious mind into account and by working on the mind first, success can be achieved fast and long-term.
RTT® and the energy medicine system innerwise®, are progressive tools for change and healing. They work directly in the subconscious mind to find and resolve the underlying root cause of your stress and struggles.
Once we remove limiting beliefs, trapped emotions, trauma and blocks to healing from your subconscious mind, real, lasting change and transformation can happen on all levels, fast and pain-free.
Your subconscious and conscious minds become realigned, and you can reconnect to your true self and inner wisdom.
You can think new, empowering thoughts that are in line with your current values and wishes.
Your body's self-regulation and self-healing abilities are restored.
You become empowered to show up in ways that you couldn't before.
You are free to create a new, better story for your life.
What are the benefits?
Based on the experience of past clients, you can expect to:
Feel calm, balanced and able to look at your life with fresh eyes.
Gain a sense of confidence and increased self-belief.
Gain a sense of inner peace and freedom.
Let go of self-destructive, critical thoughts, self-doubt, guilt and shame.
Be able to manage your daily life with greater ease.
Feel empowered to move forward in your life in ways that you could not before.
Become more resilient in the face of uncertainty and change.
Find it easier to make decisions that are right for you and to set healthy boundaries.
How long will results take?
Most clients experience dramatic shifts in as little as one to three sessions.
For more complex issues, with more than one underlying root cause, more sessions or a combination of methods may be necessary.
To enhance your wellbeing further, you can receive personalised nutrition and lifestyle recommendations for a healthy, happy and stress-free life. I also offer customised meal plans for your specific needs.

Fall in love with taking care of yourself.
What are the components of a Mind-Body Reset Path?
The main techniques we work with to access the subconscious mind are RTT® or the energy healing system innerwise®.
After we've cleared the blocks and barriers to change with one of these tools, personalised holistic health, nutrition, eating psychology or mindset coaching can be added to support your well-being further and to form a complete Mind-Body Reset Path.

It's also possible to book RTT®, innerwise®, holistic health, nutrition and eating psychology coaching or mindset coaching separately.
How do holistic therapy and coaching work in practice?
RTT® Hypnotherapy Program
RTT® works through the science of neuroplasticity. It's a hybrid therapy combining Neuro-Linguistic Programming (NLP) (a proven technique for bringing about positive change) and the most effective aspects of hypnotherapy (to access the subconscious mind), CBT, and psychotherapy.
A 1-Month RTT® Program includes:
Week One – Setting the Stage
Preparation Zoom call – 30 mins
Based on your consultation form, we'll discuss your goals and get crystal clear about the outcome you want.
Week Two – Transformation
RTT® session – 90 to 120 mins (over Zoom)
Real change, healing and transformation happens in this session.
You'll receive a personalised Mp3 recording to listen to for the following 21 days.
Week Four – Wrap Up
Follow up coaching Zoom call – 30 mins
Depending on the complexity of your issue, more than one RTT® session may be necessary.

innerwise® is a complete energy medicine healing system. It uses a neurological muscle reflex (muscle testing) to tap directly into the unconscious mind. Guided by the intelligence of the healing system itself, innerwise® offers tools and frequency-based remedies that clear up the energetic blocks that are at the root of imbalance and stress. By increasing energy flow, the mind-body system returns to its natural state of balance.
innerwise® Coaching includes:
One single session – up to 120 mins (over Zoom)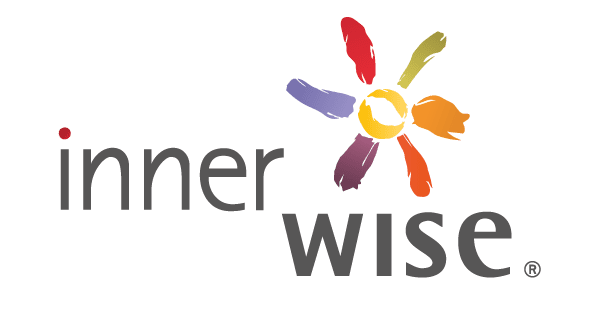 Holistic Health, Nutrition, Eating Psychology and Lifestyle Coaching
Step One
Initial Intake session – 90 minutes (over Zoom)
Review intake form and health history, discuss personalised strategies and recommendations.
Step Two
Follow up single session – duration 30 or 60 mins (over Zoom)
or
Follow up multiple session program.
Each program is tailored and customized to suit your needs.
Optional: Personalised meal plans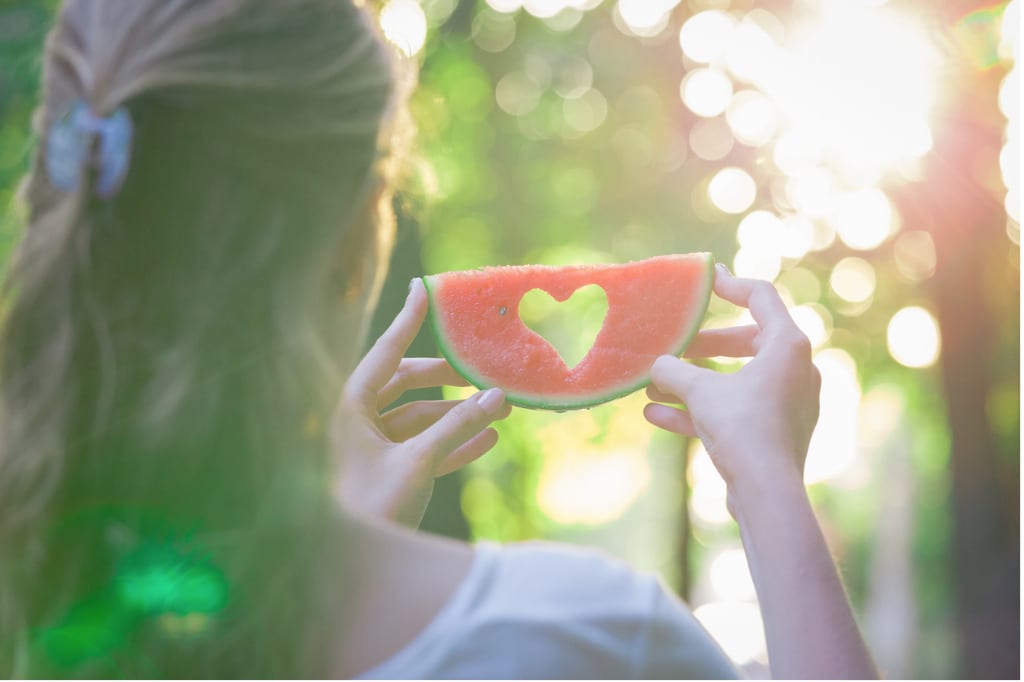 Let's start with a free 20-min consultation over Zoom to see if we're a good match.
FAQ's
Which modalities do you draw from?
In my work I incorporate many of the best strategies and insights from:
Hypnotherapy
Rapid Transformational Therapy® (RTT®)
Energy medicine (kinesiology and innerwise® )
Mind-body science
Results oriented psychology
Body-centred practices
Functional nutrition
Cutting edge nutrition science
Stress management techniques
Transformational coaching strategies
By combining strategies and methods that work with both, the mind and the body, I'm able to support you with a truly holistic approach that brings lasting results.
What is Rapid Transformational Therapy® (RTT® )?
Rapid Transformational Therapy® (RTT® ) is a revolutionary new therapy, that combines the most valuable components of hypnotherapy, Neuro-Linguistic Programming (NLP), Psychotherapy, and Cognitive Behavioural Therapy (CBT).
It offers a distinct approach to rapid transformation and mindset change with unparalleled results.
RTT® has helped many people worldwide to become free of problems like:
· Stress
· Anxiety
· Fears
· Confidence issues
· Procrastination
· Weight and eating challenges
· Sleep issues
· Phobias
· Infertility
· Addictions and
· Depression
Rapid Transformational Therapy® was founded by Marisa Peer, a pioneering British hypnotherapist, psychotherapist and motivational speaker. RTT® is endorsed by the Australian Society of Clinical Hypnotherapists, the International Association of Complementary Therapists, plus the International Institute of Complementary Therapies.
How does RTT® Hypnotherapy work and how does it differ from Neuro-Linguistic-Programming (NLP)?
RTT® works through the science of neuroplasticity. It's a hybrid therapy combining NLP (a proven technique for bringing about positive change) and the most effective aspects of hypnotherapy, CBT, and psychotherapy.
NLP works with the conscious mind to help people change their thoughts and behaviours and reprogram limiting beliefs.
On the contrary, RTT® taps into the subconscious mind, achieving even more profound results than NLP.
During an RTT® session, the therapist helps the client uncover the meaning of experiences from past events – the root cause of their issue – and gain a new understanding. This understanding allows the subconscious mind to let go of the issue for good. Afterwards, the old thought pattern are cleared and upgraded using neuroscience principles. This reprogramming of the mind with powerful new beliefs leads to lasting change and freedom from the issue.
RTT® uses hypnosis as a gateway to access the subconscious mind. Hypnosis is a natural brain state that all people experience when brain waves naturally change (for instance, while falling asleep or waking up).
While in hypnosis, you are in complete control over your actions and your surroundings. You can communicate with the therapist as usual. You'll remember everything that happened during the session once you come out of this state of deep relaxation.
After an RTT® session, the client is required to listen to a personalised Mp3 for a minimum of 21 days. This reinforces the brain's changes and allows new positive thought pattern and beliefs to become fully wired in as neuronal pathways.
innerwise® is a complete diagnostic, healing and coaching system based on energy medicine for people, animals and systems. It helps to find and remove blocks and irritations that are causing stress and stagnation in the natural energy fields and pattern that underlie all life.
When the natural flow of energy becomes impaired, our self-healing abilities decline and our physical, mental and emotional well-being suffers.
About 95% of our daily thoughts and decision-making is based on our subconscious. Therefore negative thinking pattern, limiting beliefs and unprocessed emotional trauma have a significant impact on our life experience.
How does innerwise® work?
Using the arm-length test, a neurological muscle reflex, innerwise® taps directly into the unconscious mind.
Guided by the healing system's intelligence, innerwise® offers tools and frequency-based remedies that clear up the energetic blocks and irritations that cause imbalances and stress.
Once the energy pathways are open, transformation takes place. The body's self-regulation and self-healing abilities become activated. The mind-body system returns to its natural state of harmony, balance and equilibrium.
Coaching with innerwise® does not put your symptoms in focus but strengthens your inherent potential by increasing energy flow. Thus, innerwise® focuses on reconnecting you with your innate wisdom and inner knowing, which is the prerequisite for living an authentic life based on your values and visions.
innerwise® was developed by German MD Uwe Albrecht in the late '90s, because he felt that existing medical systems no longer offer an adequate response to our time's challenges. It's now being used by a growing number of people (500.000+) around the world.
Kinesiology combines both Western science and traditional Chinese principles and is a holistic, natural therapy system that uses gentle but powerful healing techniques to improve vitality and well-being and to restore energy flow (Qi) in the body.
A fundamental premise of kinesiology is that our body has innate self-healing abilities and is always trying its best to keep us healthy and energised.
Touch for Health Kinesiology uses muscle testing as a biofeedback mechanism and to monitor, identify and correct imbalances and restrictions in the body. These imbalances and restrictions can be identified on the body's structural, biochemical and emotional or energetic levels.
Imbalances are often not accessible to the conscious mind but are the real root cause where the energy flow got interrupted in the first place, hence where the healing needs to start.
Following the muscle testing assessment, corrections are made to encourage your body's natural movement towards self-healing and balance and to help you to live up to your personal best.
Kinesiology has been consistently found to improve one's sense of well-being and can help you to:
· release muscle tension
· improve energy levels
· improve self-esteem and confidence
· manage stress effectively
· stabilise mood and emotions
· relax jaw muscles
· improve and maintain overall health.
Touch for Health is the oldest and most widely practised kinesiology form in the world. It was founded by Dr John Thie in the early 1970's.
What is Holistic Nutrition?
Holistic nutrition acknowledges that we are all biochemically unique and that there is no single way of eating that is perfect for everyone. Eating well for your individual body needs is crucial for keeping your system functioning optimally.
Holistic nutrition focuses on eating healthy, real, whole foods, preferably organic and locally grown, to provide the body with ample nutrients. Including the right nutrients in your diet and ensuring your body is able to absorb those nutrients, has a significant impact on how your body performs on every level.
What is Dynamic Eating Psychology?
Dynamic Eating Psychology is an important new field originated by Marc David, Founder of the Institute for the Psychology of Eating.
It's a positive, empowering and transformational approach that is designed for anyone who eats. Each of us has a unique, fascinating, and continually evolving relationship with food.
Dynamic Eating Psychology affirms the primary importance of this relationship. Previously, eating psychology has been limited to those with clinical eating disorders.
Dynamic Eating Psychology, though, is for everyone. It affirms that our relationship with food has important lessons to teach us if we choose to listen. Moreover, it recognises that our challenges with eating, weight and health are intimately connected to other primary life dimensions – relationship, family, work, sexuality, our search for meaning and fulfillment, and so much more. It is a powerful breakthrough approach.
What is Mind-Body Nutrition
Mind-Body Nutrition is an exciting and timely new field that advances the practice of clinical nutrition by exploring the psychophysiology of how thoughts, feelings and beliefs impact nutritional metabolism and health.
Originated by Marc David, Founder of the Institute for the Psychology of Eating, it goes far beyond classical nutrition by focusing on the fascinating connections between brain, body, and behaviour.
Mind-Body Nutrition reveals how stress physiology, the relaxation response, breathing, awareness, pleasure, meal timing and much more influence digestion and calorie burning. And it offers practical and results-oriented strategies for the most commonly seen eating challenges and health issues of our times.
What is an 'inside out' approach to wellbeing?
Our mind, body, heart and soul are intrinsically connected and affect one another via the mind-body connection.
Mastering the power of your mind is crucial for health and wellbeing on all levels and for your ability to manifest what you truly desire in life. It can be explained with the workings of the subconscious mind:
Only about 5% of your daily thoughts and actions come from conscious decision making, which means about 95% are directed by your subconscious mind.
Your subconscious holds all beliefs and thoughts about yourself since early childhood. These can include limiting beliefs and negative emotions such as fear, anger, shame and guilt that resulted from experiencing emotional hurt and trauma – small or big – that you couldn't process or cope with at the time.
Today, these outdated unconscious thinking patterns and beliefs are still the baseline and directing force for your direction in life – if left unchecked.
If they don't match and align with your conscious thinking and desires today, conflicting thoughts arise.
Your subconscious thoughts and beliefs are the real root cause that keep you stuck, struggling and unable to change.
How do I know that I will benefit from working with you?
Working with me is for you, if:
You know that there is a better way to be in this world and to live your life, and you are determined to break through the blocks that are standing in your way.
You're ready and open-minded to find the root cause of your issues on the subconscious level and to transform and heal from the inside out.
You're wholeheartedly involved in your own transformation process and eager to participate fully in our work together.
You're ready to grow, follow-through, let go of compromises, take conscious action and make changes.
How long does it take to see results?
While there is never a 100% guarantee a method will work, since we are all different. However, based on my experience working with clients, the mind-body modalities I use work for most clients most of the time (especially for clients who have tried other approaches before but without success).
By using cutting-edge tools – like RTT® or innerwise®, and by working directly in the subconscious mind, real and lasting change happens fast with no need for years of traditional therapy.
Most clients experience dramatic shifts in as little as one to three sessions.
For more complex issues, with more than one underlying root cause, more sessions may be necessary.
Book a free and non-obligatory video chat today where we can find out if we are a good match. Be In Balance is located in Auckland, New Zealand. Since 2020 all sessions take place over Zoom.
Are you ready to live a life that reflects your true potential?
Let's start with a free 20-min Zoom chat.